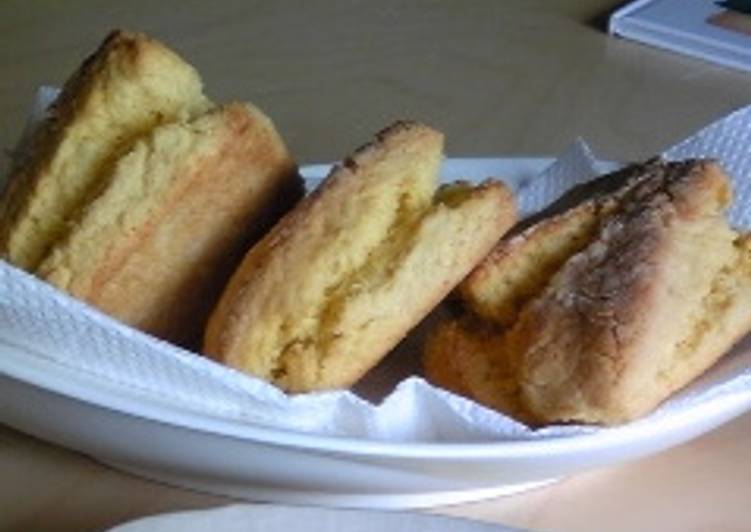 Easy Crispy Scones (5-minute Dough)
I love scones, but all the recipes seem like too much work. I don't like my hands dirty, either.
But I want to eat easy scones at home.
I am too lazy, so I am cutting the dough with a knife, but you can also cut it out with a dough cutter.
The margarine and sugar only need to be roughly combined! Also, you can crack the egg straight into the bowl! Recipe by aonksa.