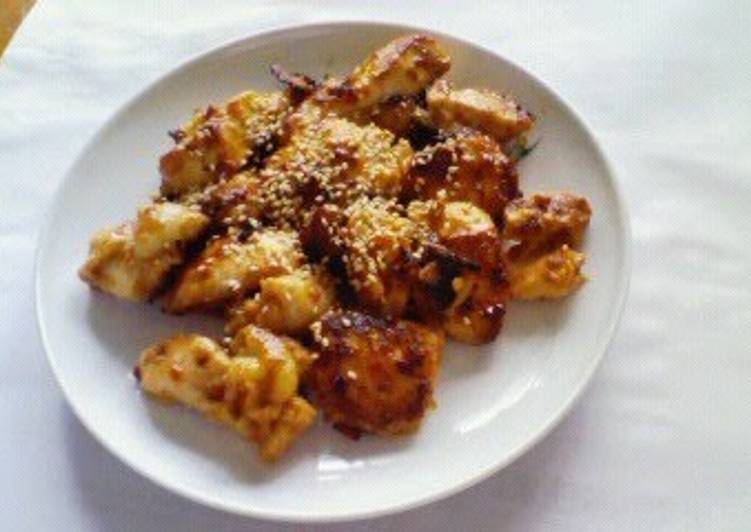 Doubanjiang and Miso Chicken Stir Fry
I really like chicken, so I eat it often by stir frying or roasting it with various things.
Chicken is delicious flavored with curry, tomato, or mayonnaise, but in the summer I highly recommend spicy chicken. The combination of doubanjiang and miso is really good, making this dish great as a side dish as well as a snack to have with drinks.
The red pepper flakes and dried sliced garlic are a must when you're cooking the chicken and they're key to making this dish (I got the idea from a pasta recipe). The fragrance of the garlic and the spiciness of the red chilli pepper will really whet your appetite. Recipe by Hirooyaji