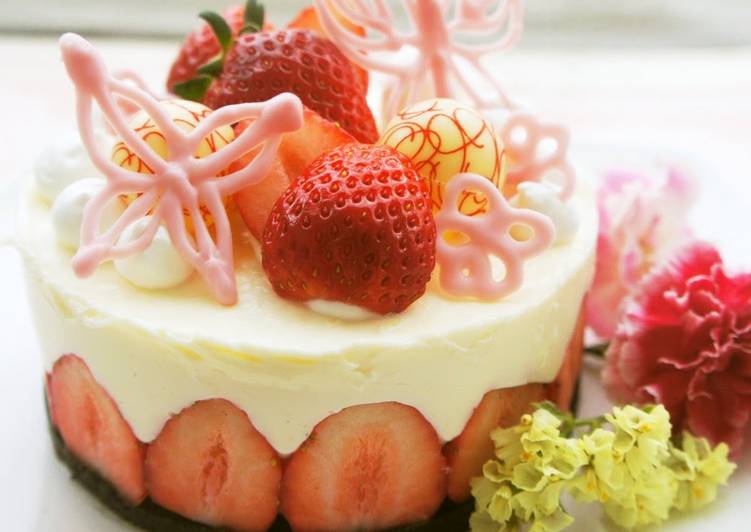 Fraisier Style No-bake Cheesecake
I decorated a normal no-bake cheesecake beautifully.
No-bake cheesecake isn't too sweet, so even guys would love this.
This is a good dessert for special occasions!
A tip to slice the cake beautifully.
Warm the knife in hot water before you cut the cake. This makes the cut surface smooth.
Wipe with a damp cloth each time after you slice. Recipe by Okunko