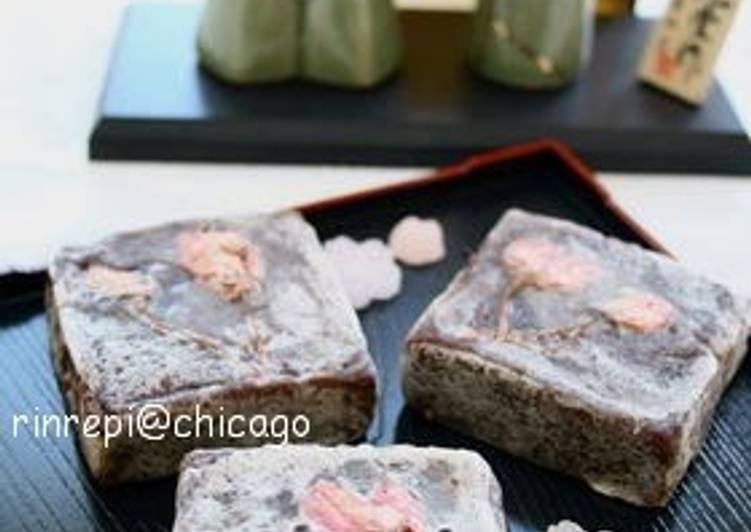 Sakura Blossom Kintsuba
I didn't have enough preserved cherry leaves to make sakura-mochi, so I remembered that a cake I had once with chopped cherry leaves, anko and whipped cream in it was delicious. I tried making a wagashi (traditional Japanese sweet) that also had chopped cherry leaves, so I made kintsuba. These are perfect for Hinamatsuri (Girl's Day Festival).
When coating the squares with batter in Step 5, add a thin layer that is still enough to cover the surface properly for a nice finish. Even though it's a bother, pan-fry the battered squares one at a time. They cook fast so it doesn't take a lot of time. If you are using canned tsubu-an and it's a bit too loose, heat it through for a while to evaporate the excess moisture and make the tsubu-an stiffer. For 9 cakes. Recipe by Yukirinrin
Add Photo

If you are going to make your own tsubu-an, refer to. Soak the salt preserved cherry leaves in plenty of water for about half a day to de-salt (change the water occasionally.) After the leaves have been de-salted, cut off the thick stem and finely chop the rest. Wash the salt off the cherry blossoms too, and leave to soak for a few hours in water.
Add Step