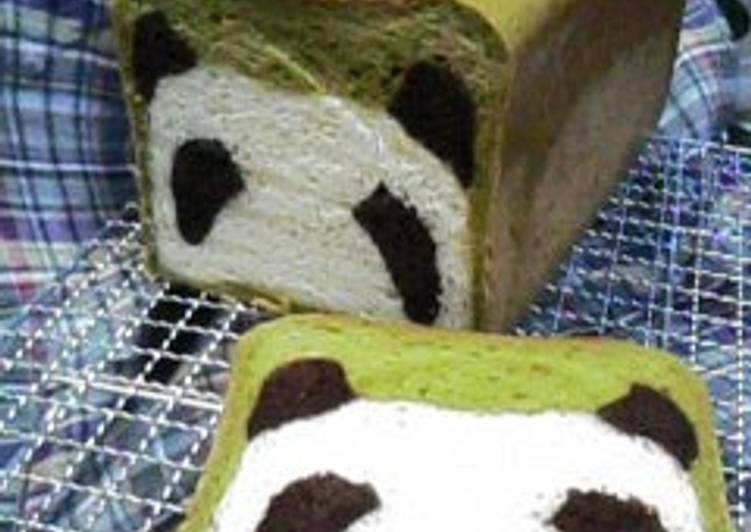 Pain de Panda
I made this bread to to make my little niece happy. I used SALASA's delicious recipe for light and fluffy sandwich breadas a reference, and made this without thinking it through too much - and it worked! It was so cute, I decided to upload the recipe...
For the dough, please refer to SALASA's recipe, which is really easy to understand. I basically just used it as craft material... The eyes will look cuter if you position them a little lower than shown in the photo. In addition, put the formed dough pieces in the middle of the pan if possible! Please adjust the cocoa and matcha tea powder amounts to taste. Even if you just add a little, the dough will still have a nice color, and will look very soft and nice. For one rectangular pullman loaf (206 x 108 x 100 mm high). Recipe by TARO-TARO
Add Photo

Put the dough in an oiled square loaf pan (in the middle of the pan) and cover with plastic wrap and a tightly wrung out moistened kitchen towel. Leave for the 2nd rising, until the dough has risen to 1 cm under the rim of the pan. If proofing it in a microwave, it takes about 50 to 60 minutes.
Add Step