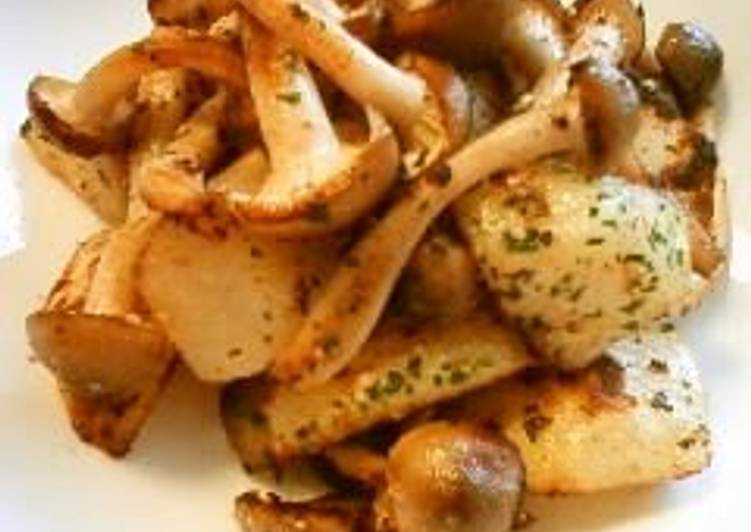 Potato and Shimeji Mushroom Sauté with Mayonnaise
I wanted to cook a quick and easy appetizer with the ingredients in my fridge.
Microwave the potato until it's cooked through, but still a bit firm. If the flavour is too light, you can adjust it with salt. This goes well with mustard powder. For 1-2 servings. Recipe by Iku..