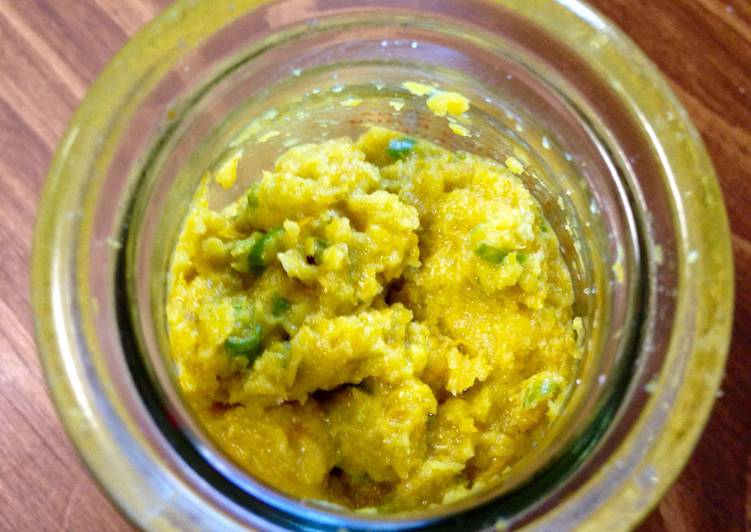 Homemade Yuzu Kosho (Citrus Chili Paste)
Yuzu kosho is a spicy (and salty) Japanese condiment made with zest from yuzu citrus and hot green chilis. Usually green yuzu is used but in this case I used the yellow kind. It's amazing with grilled chicken and fish, and steam veggies like daikon radish. You can substitute meyer lemon or other fragrant citrus for yuzu, and red chilis for green (though the color will change). If you have a microplane, it makes zesting super easy! This recipe makes a couple tablespoons (you only need a little bit at a time) and keeps for a few months in the fridge.
I recommend using organic, non-waxed citrus or citrus from a friend's tree since you're using the skin.