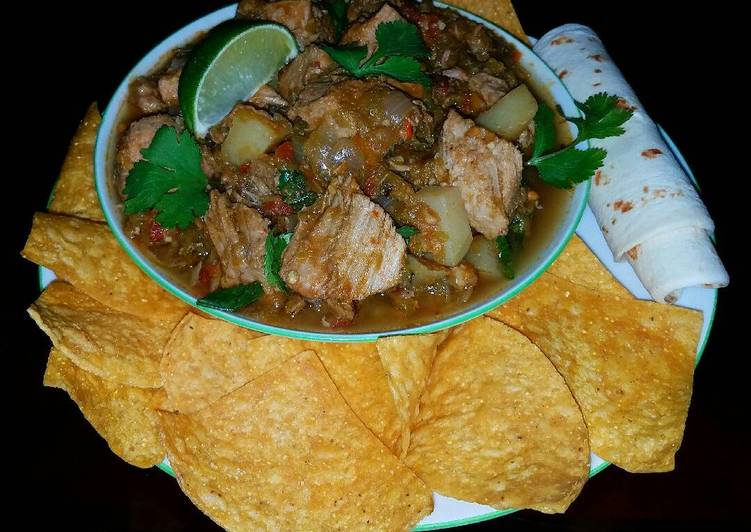 Mike's New Mexican Pork Stew
Juicy chunks of melt in your mouth pork swimming in spicy chilies, garlic, Mexican seasonings, potatoes, onions and more! She may take some effort but if my newest 7 year old students can make it, so can you! Excelent taste, presentation and photographs kiddos!
This recipe makes for great taquitos, tacos and burritos as well!