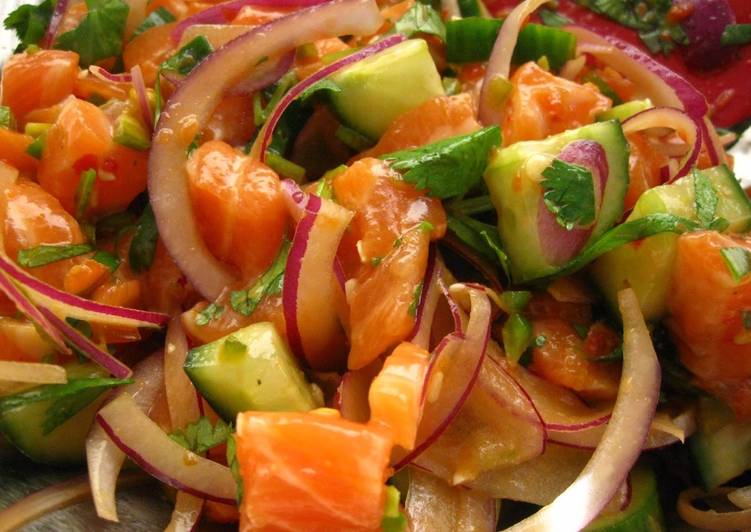 Spicy Salmon Poke with Crunchy Cucumber
We are big on raw fish Chez Robinson. While I generally prefer to have sushi out so we can enjoy a wide variety of fish, sometimes a quick and easy poke bowl at home satisfies the sushi craving without breaking the bank.
Poke (POHkeh) is a Hawaiian dish of seasoned raw fish and other ingredients, and the possibilities are endless. In our house, we'll eat all kinds of poke, but salmon is probably our favorite fish for the application.
I love this combination of rich, raw salmon with the savory crunch of the onion, the refreshing crunch of the cucumber, and the yummydelicious spicy seasoning in which it's tossed.
Info about buying sushi/sashimi fish on my blog:
http://chezshinae.blogspot.com/2014/04/spicy-salmon-poke-with-crunchy-cucumber.html