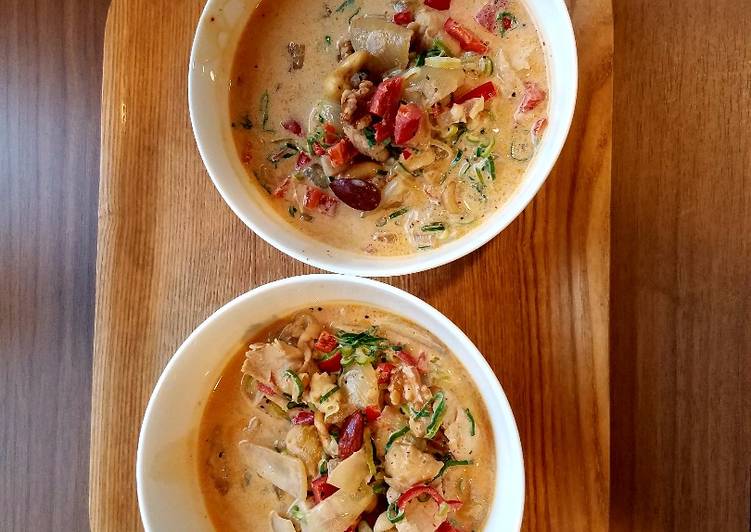 Low Carb Tokyo Coconut Chicken
One of the fantastic things about working for Cookpad is the magnificent kitchen that the employees in the Tokyo office have access to. Having been here a little more than a week, I have gotten tired of eating out for every meal, so I decided to cook lunch today. This is especially true because I tend to eat low carbohydrate meals at home, and that is difficult to do when eating out in Tokyo, unless I live off of yakitori for every meal.
This dish is what resulted from a walk through the Mitsukoshi food garden, and 20 minutes in the kitchen.