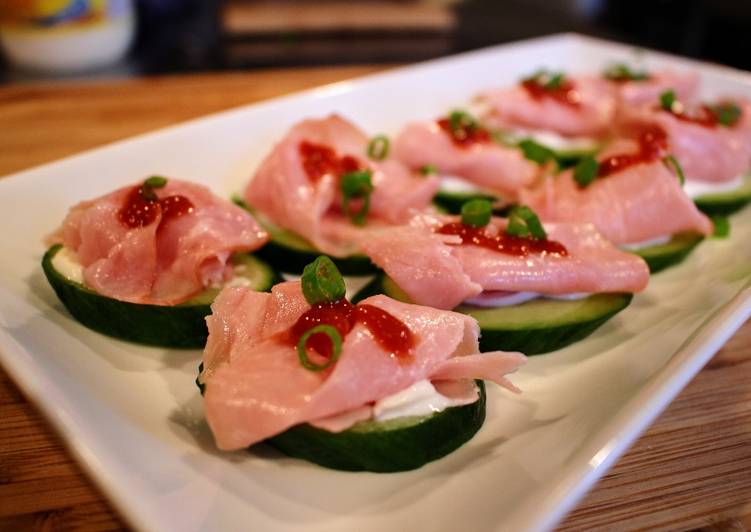 Cucumber, Ham & Sriracha Bites
Something I came up with when we decided to have friends over for cocktails last minute and I had to make some noshes with whatever I had in the fridge.
These are so easy to make and super tasty, too! :)
I didn't give exact quantities because it's pretty easy to imagine how much of what ingredient you're going to need for the number of pieces you're going to make.