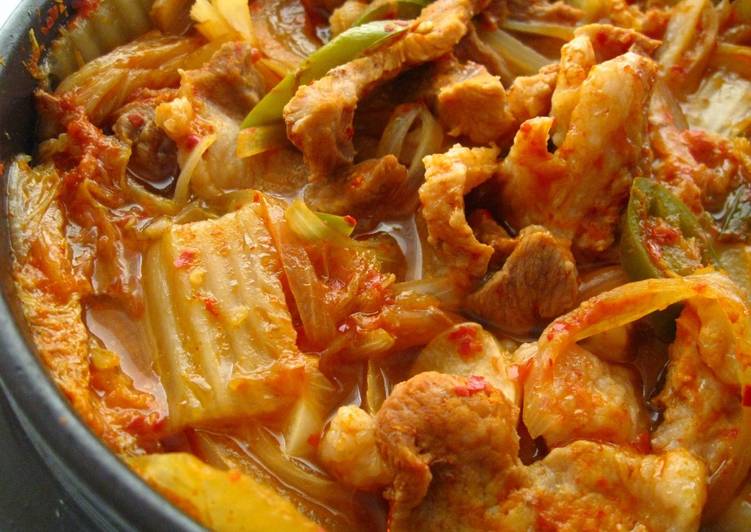 Easy Kimchi Jjigae (김치 찌개 - Kimchi Stew) for Two
To make kimchi jjigae (TCHEEgeh), you really should use ripe (as in sour) kimchi. You could make it with the fresh stuff, but that's not what this dish was invented for, which was to get rid of the kimchi that's been fermenting just a little too long when you've got huge earthenware jars full of fresher stuff still waiting to be eaten.
And because it's jjigae or stew, you don't want it to be all that soupy. Jjigae is meant to be thin enough to give you the occasional spoonful of intensely flavored and piping hot broth to eat with your rice, but not so soupy that you could drink it.
This recipe is easily doubled if you'd like more servings. Just need a bigger pot. ;)