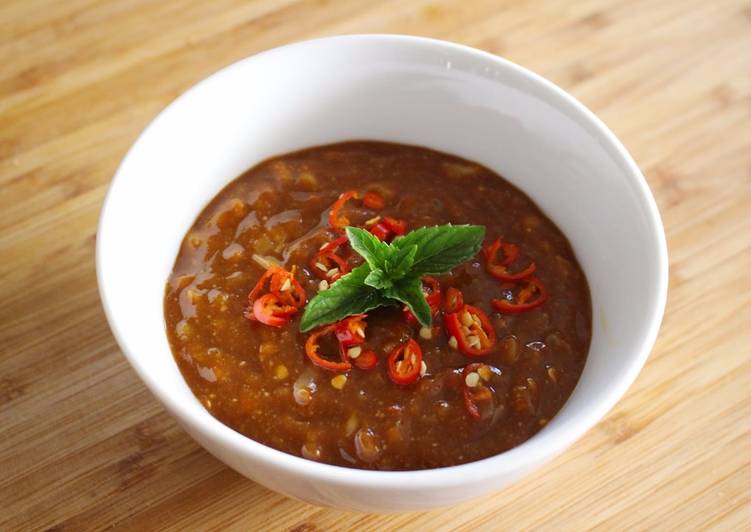 Super Easylicious Peanut Sauce
This super easy and delicious recipe for peanut sauce takes no time to make and is a great accompaniment for wraps, summer rolls, crudites, satays, and assorted appetizers like egg rolls and dumplings.
If thinned down just a bit with a little more citrus and vegetable or toasted sesame oil, it also makes a great dressing for a cold Asian-inspired noodle salad.
Omit the sriracha and chilies, and it's super kid-friendly, too!
If you don't already have Hoisin sauce in your pantry, I would highly recommend it. It's a wonderfully versatile and generally palate friendly condiment that you'll find lots of other delicious uses for including marinades, BBQ sauces and glazes, and stir-frys.