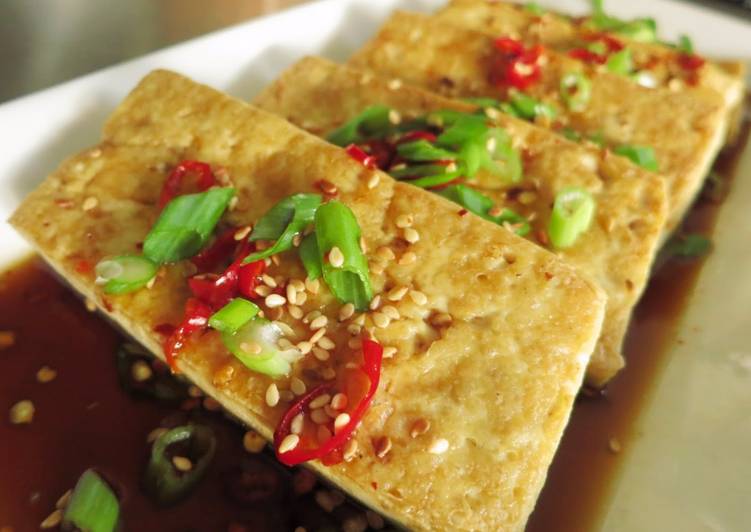 Korean Style Fried Tofu with Chili Garlic Soy Sauce
The best way to get a meateater who's never tried tofu to hate it is to serve it as a meat substitute.
Because there is no way a brick of soybean curd is ever going to take the place of a juicy steak, or a meaty pork chop, or even a piece of chicken breast. Well, maybe a chicken breast... specially if it's the boneless, skinless kind...
But anyways, you don't hate tofu. What you hate is tofu that's served as meat. What you hate is tofu fashioned into *burger* patties. What you hate is when people tell you to just sprinkle some Bacos on tofu and it'll taste just like bacon.
You like tofu. You know why? Because firstly, tofu tastes like tofu - mildly nutty and yes, wildly adaptable, but not as a substitute for meat. And when you prepare tofu to complement its flavor rather than mask it, you don't have the undesired effect of finding out that it really doesn't taste just like whatever you sprinkled on it. Secondly, because it is such a simple and elegant food, it takes well to simple, easy, and elegant preparations. :)