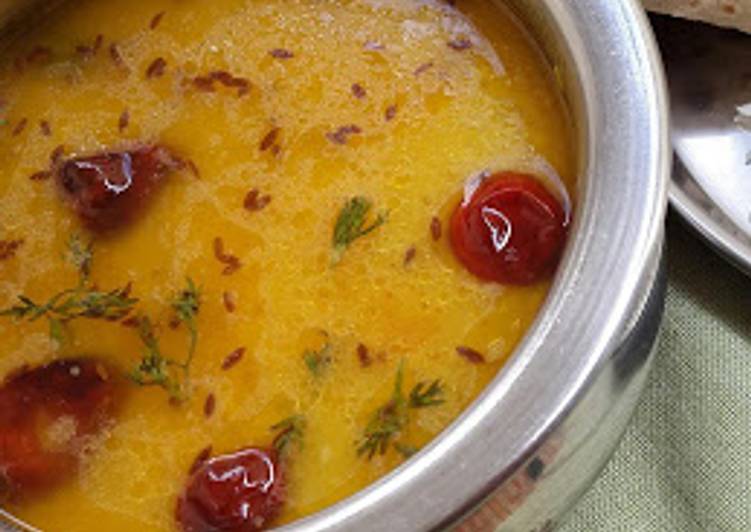 Lucknowi Dal
LUCKNOWI DAL
Dal is a preparation of pulses (toor,masoor,moong,chana,urad..etc) garnished with the fried preparation of different aromatic spices called Tadka.
Mostly dals are very simple to prepare but the method of preparation differs which give them the individual taste.
Lucknowi dal  is traditionally made with toor dal cooked with the milk which gives it  a characteristic flavor
It is very easy to prepare and equally enjoyable with rice and roti both.