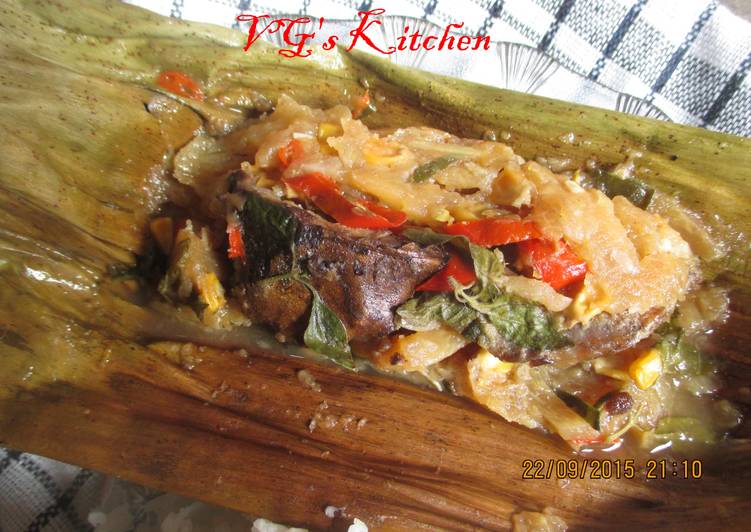 Dried Fish and Young Mango Wrapped in Banana Leaves (PEPES IKAN KERING)
According KBBI (Indonesian dictionary), pepes/pe.pes/pépés/ is a side dish made of fish (oncom etc.) that is seasoned and wrapped in banana leaves, then baked or steamed.
Pepes, an Indonesia dish which common throughout the region, is a way to process foodstuffs (usually to fish) with the help of banana leaves to wrap a side dish along with the marinade. This time I made it with the ingredients I had at home - including dried fish and young mango, then wrapped in banana leaves and steamed.