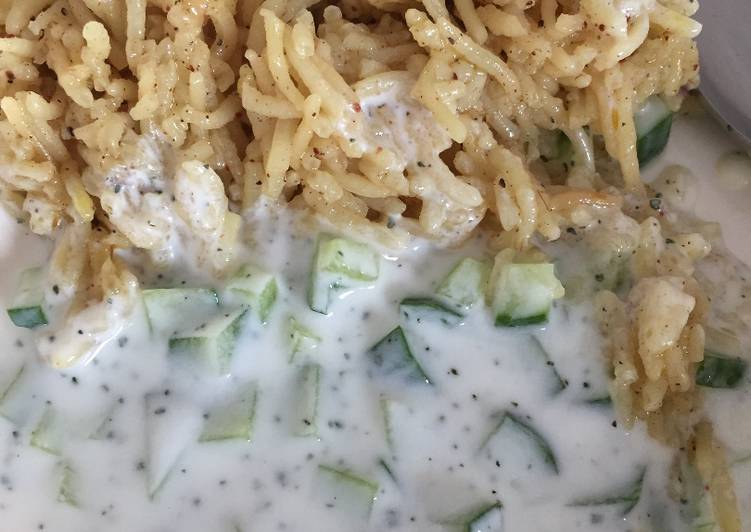 Arabian Style Yogurt and Cucumber Salad
A very refreshing salad. It is very common to eat it in summer because both cucumber and yogurt can cool the temperature of the body. Mint is added to complete the ultimate fresh flavor. It is usually served as a sauce for dishes rice dishes.
*I prefer it without garlic, but if you like would like to try it with garlic, just add minced garlic in the end.