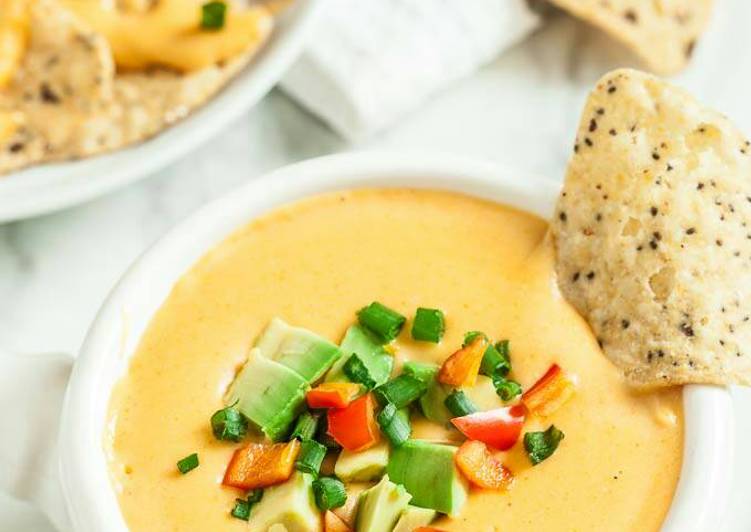 Homemade Nacho Queso Cheese Dip
This Homemade Nacho Queso Dip blows away any store-bought cheese dips. No processed anything here. Just real, natural ingredients that taste unbelievably delicious! A surprise ingredient keeps this dip smooth and velvety for days.
Optional: milk for thinning sauce as needed and toppings as desired
Off heat, place all ingredients in a medium saucepan and stir to combine well. Be sure cornstarch is fully dissolved. Turn heat on medium and stir until mixture is completely melted and smooth. Adjust seasonings to taste, if needed. If needed, thin out sauce with a splash of milk and whisk to incorporate.

Notes: Leftover dip can be stored in airtight container in fridge for a few days. Simply microwave or reheat on stovetop, stirring with a bit more milk if needed. It's important to shred your own cheese from a good block of cheddar. The additives found in pre-shredded bags of cheese will affect your results.
Add Step