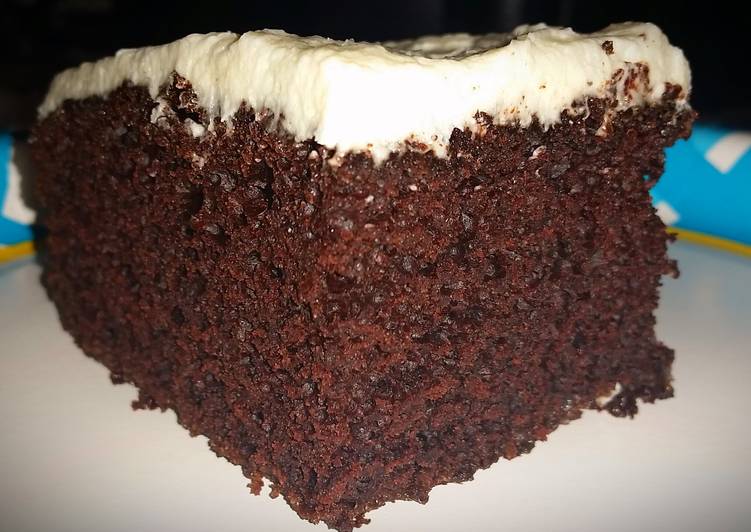 Best Chocolate Cake Ever-Trust Me!
I woke up with a crave attack and was in need of a moist chocolate cake. Up until then, I had never made one from scratch before so I started scouring the Internet and I came across this one. I tweaked it just a bit (instead of espresso powder, I used instant coffee and I added it to the water to dissolve). You will never need another chocolate cake recipe after trying this one. My husband is not a chocolate cake fan but he loves this one!
Now reduce speed add the instant coffee to the boiling water and stir well. Slowly add the coffee mixture to the bowl with the batter. Once all has been added turn the speed up a notch (medium) to make sure all is combined thoroughly. *Note: The batter will be more "liquid-y" then store bought batter but trust me, it bakes into a moist wonderful cake full of flavor.
Add Step