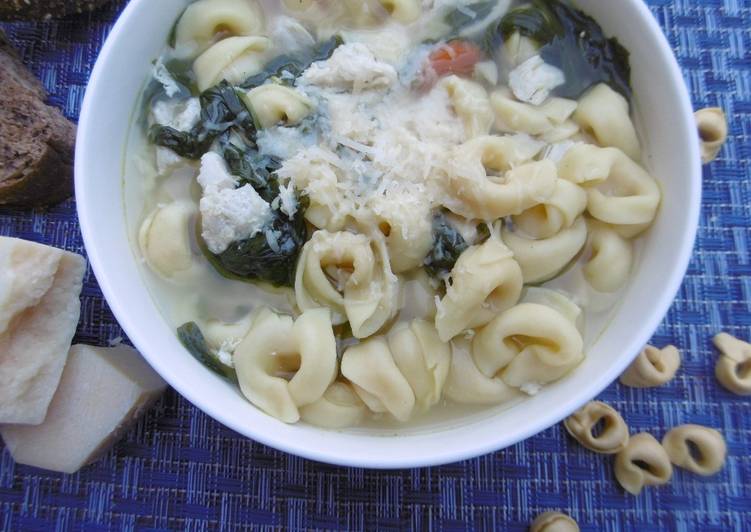 Winter Soup with Chicken & Cheese Tortellini
It was a beautiful sunny day here yesterday, quite chilly with the temperature not going above 7 degrees.. Cold right! 🙂 I took Charlie for his morning walk to the park and was so fascinated with the colored leaves on the trees, just absolutely stunning.
I wanted to take photos to post them, but I didn't have my camera with me so I tried to take photos with my phone. Of course that didn't work out because my phone is pre-historic and just freezes up every time I want to use it, so annoying!
Our walk was fun, charlie had a great time running around and just enjoying the sun and playing with the other doggies…;) I took in all those beautiful colors and fresh air and started heading back home to make this wonderful soup which has a little of this and a little of that in it. 🙂
In a large pot add water the chicken broth, carrots, and boil until tortellini is cooked. Add in salt and pepper and chicken boil for 10 minutes. Unfortuntely, my tortellini overboiled because my phone rang and I had to take the call. If you decide to make this soup keep on eye on the tortellini…:)
Add Step