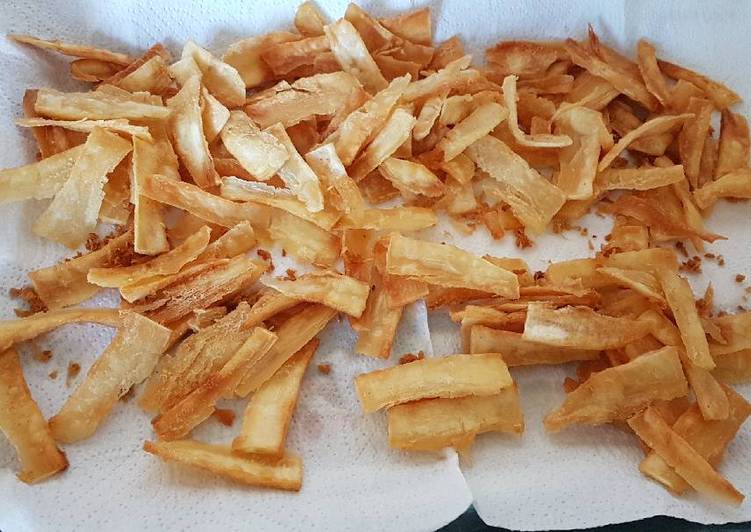 Cassava Crisps infused with Garlic
I like to have some snack for accompany watching TV or reading the book.. Crisp always best friend while you alone!! Hehe
Or you can make for someone special too..
Homemade crisps always healthy without additional some as you knows.. ingredients simple and it's easy to made too!!