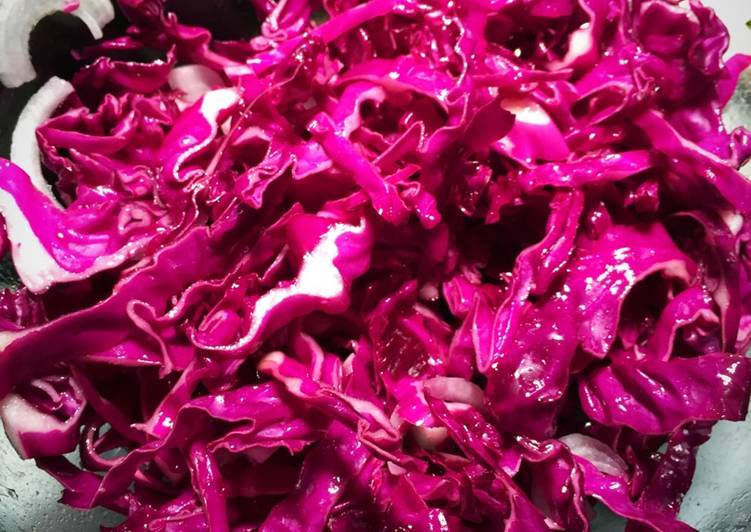 Mexican Cabbage "Slaw"
This is inspired by a condiment/side that they serve at my favorite Mexican restaurant, El Molino Central, in Sonoma, CA.
My version is super simple, fast, and great as an addition to tacos or as a base for a taco bowl type meal. I've made it with different kinds of cabbage, vinegar, and sometimes add special additions like slivered red onion or toasted pumpkin seeds.