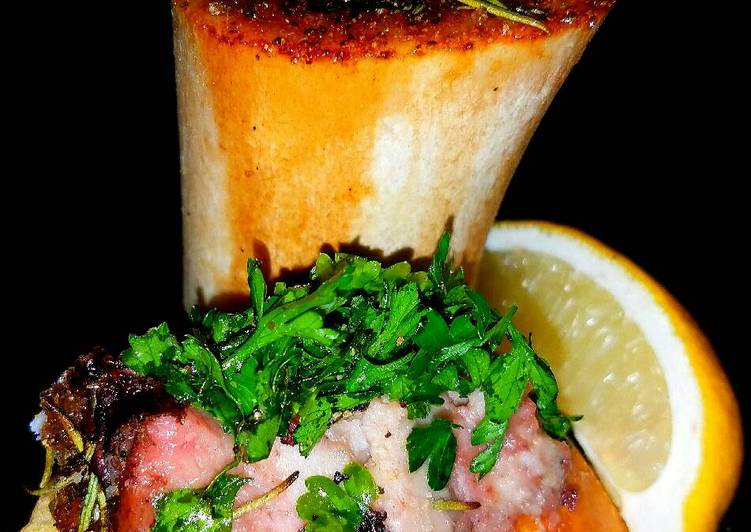 Mike's Beef Bone Marrow Appetizer
I adore the fact that my 7 and 8 year old culinary students are so adventurous! Today my 7 year olds wanted to try their hands at making a bone marrow and parsley appetizer with crostinies for their parents dinner this evening, as well as themselves.
Their results were incredible! Great work kiddos! These were SO rich and SO delectable! Know that the easy lemon parsley salad you create is much needed and will cut the richness of the marrow by half. This is absolutely a death row meal of mine. This is also a definite, "must try once," recipe!