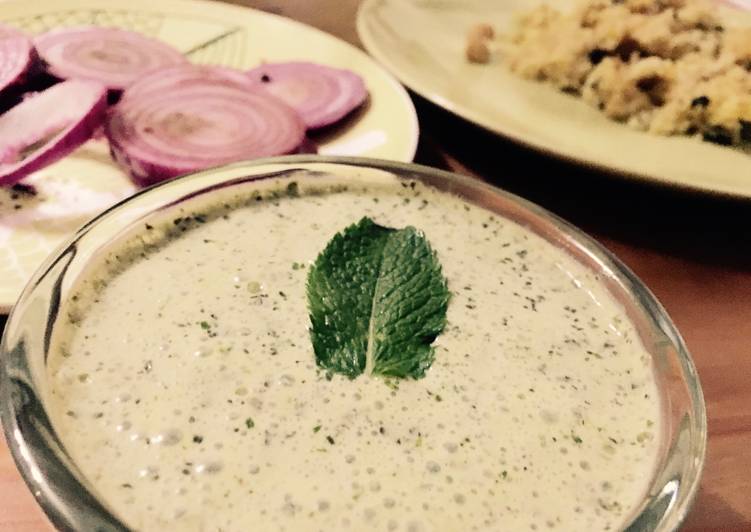 Indian Mint Yogurt
Pudina Raita is a mint yogurt based side dish which goes well with rice-based dishes like biryani, jeera rice and pulao. It has a refreshing minty taste and is very flavorful- made from yogurt, mint leaves, coriander leaves and usual spices.
This is a perfect Mint Yogurt recipe for the summer season! and is often combined with chopped veggies such as onion, cucumber slices and tomatoes.
To make your authentic homemade Chaat Masala follow the same steps as given in Mint Paratha Recipe.