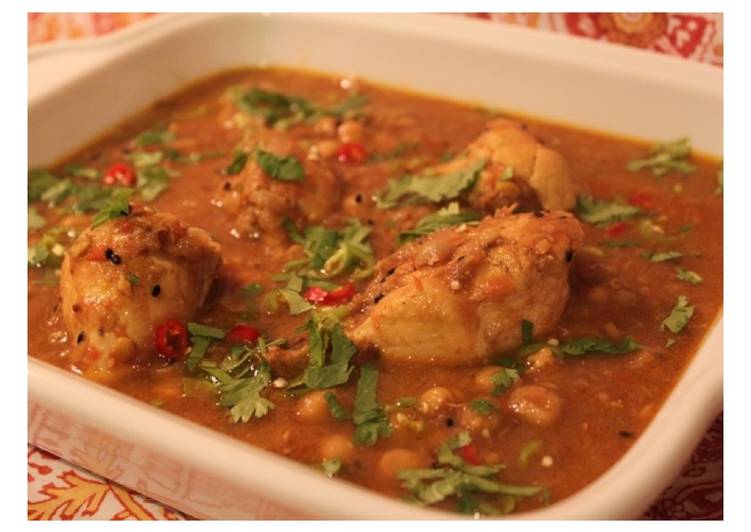 Lahori Murgh Channay – Lahori Chickpea and Chicken Curry
I was introduced to Lahori Murgh Channay after i moved to Lahore in 2003. My Lahori work colleagues somehow made it their mission to feed (Read: force feed) the new girl with authentic Lahori food. Those who know Lahore would know that no other urban city in Pakistan can compete and match the Lahori hospitality. Lahoris show their love and affection towards outsiders and visitors by feeding and overfeeding them with the best of the punjabi food which is rich, meaty & spicy.
My Lahore born mother's cooking is clearly inspired by Punjabi food due to her roots. I am sharing this recipe from my mother's kitchen where i have also added my two cents. This is a must try with boiled basmati rice or Roghni Naan.